CBA advertisement
ACT Conferencing's Partner Program - html email marketing layout.
Ad to promote volunteerism for The Colorado Lawyer and The Docket. Photography also by design done well.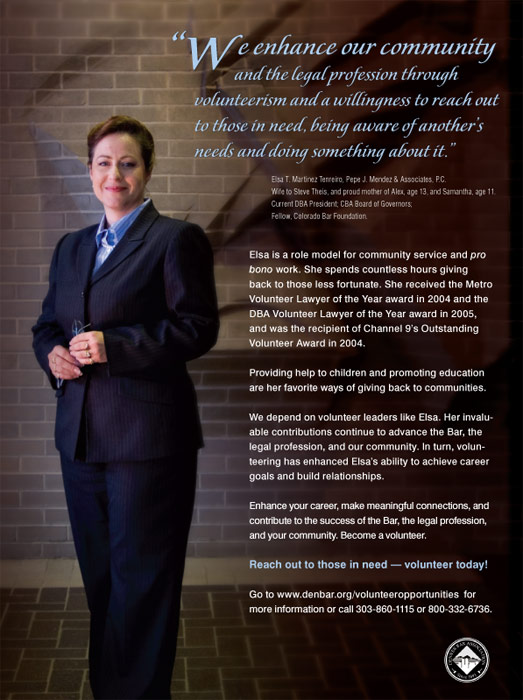 This entry was posted on Friday, November 5th, 2010 at 2:48 am
You can follow any responses to this entry through the RSS 2.0 feed.